WHEN DOES MY ORDER GET CHARGED?
Your order will be charged upon shipment. The shipping fees of each order is not applied during checkout, as we need to package your order first and get the dimensions & weight of your order to get the accurate shipping fee from UPS.
Should you have any questions regarding the shipping cost of your order, do not hesitate to reach out.
ACCEPTED PAYMENT METHODS
Credit Cards
We accept Visa, Mastercard, American Express, and Discover. All credit cards issued by local banks which do not carry one of these logos may not be accepted by our global processing service, in which case we recommend calling us to confirm your payment method.
*Please note: all internationally issued credit cards may require a Credit Card Authorization Form to be filled out prior to order shipment.
Store Credit  & Gift Certificates/Coupons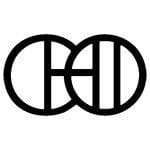 Of course, you can also use store credit or a gift certificate / coupons.
Coupons cannot be combined. Please read the fine print of each coupon.